Fleece-Membrane Activewear Jacket (Black / Blue / Pink)
This is a very comfortable and functional jacket that is great for all dogs, but also shaped to perfectly fit the unique body shape of sighthounds.  The fabric that covers the entire top of the jacket is a soft, thin, yet durable fleece and is water resistant.

The rear-part is equipped with a drawstring to adjust the length and the shape of the jacket for a more perfect fit.
Thanks to the design in chest area of the jacket, it will not restrict your dogs front leg movement while running or walking. Nice coverage on the underbelly to keep your dog warm and clean. 
Easy to put on an take off with minimal disturbance to your dog.
Reflective stripes on both side of the jacket for extra safety at night.
Perfect gear for spring and autumn.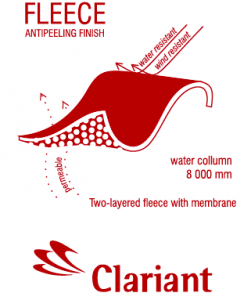 Fabric:
2 layered fleece with membrane 
Water column 8.000mm
Breathable 
NO-Wind membrane
Elastic polyester fabric with Clariant® finish
Humidity absorbing
Fast drying
Breathable and comfy to wear
Shape retaining
Antibacterial
Wash max on 30°. Machine washable. Do not use fabric conditioner! 
Made in Europe